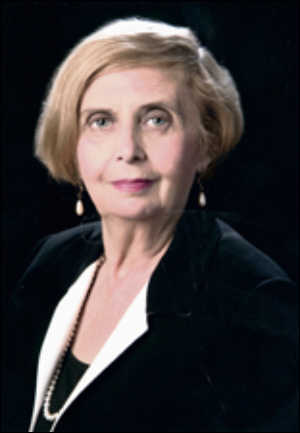 Picture: Harry Hillard
WHEN Tova Friedman was a child, she didn't have a name — she was known as inmate A27633.
That number was etched into her skin by a Jewish prisoner upon her arrival at Auschwitz in 1944, a place she miraculously managed to survive before the Russian liberation in 1945.
Alongside award-winning former war reporter Malcolm Brabant, Tova has reproduced her memories in written form, with yesterday's publication of The Daughter of Auschwitz (Quercus Publishing, £17.99).
And away from traditional media, Tova has become a social media sensation, sharing memories and insights into her life at the Nazi death camp on TikTok, a popular video-sharing app.
Encouraged by her grandson Aron, she regularly answers questions about her experience at Auschwitz and it is clear when speaking to her that the scars remain, quite literally, for Tova.
"I can still remember the pricks as the tattoo was being done," Tova said.
"The hands of the woman who gave me this tattoo were shaking because she was so unhappy with tattooing children.
"To me she was old, but looking back, she probably wasn't older than 17 or 18.
"She told me to remember it as my name now and I knew it could make the difference between life and death."
Born in 1938 in Gdynia, eastern Poland, Tova and her family moved to her father's hometown Tomaszow Mazowiecki, a central city.
There, 15,000 Jews were cramped into six four-story buildings unable to leave without special permission.
To read more on this story, subscribe to our new e-edition. Go to E-edition.jewishtelegraph.com.
---
If you have a story or an issue you want us to cover, let us know - in complete confidence - by contacting newsdesk@jewishtelegraph.com, 0161-741 2631 or via Facebook / Twitter