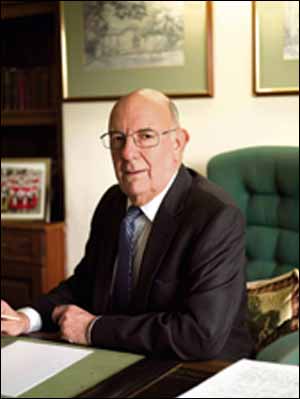 Picture: Lewis Khan
SIR Richard Henriques QC has been at the forefront of some of the UK's most notorious criminal cases.
The 76-year-old former Justice of the High Court of England and Wales was the prosecutor in the 1999 Dr Harold Shipman trial, investigated Scotland Yard's celebrity sex abuse probe and prosecuted 11-year-old boys Robert Thompson and Jon Venables for the murder of toddler James Bulger.
His new book, From Crime to Crime: Harold Shipman to Operation Midland: 17 Cases That Shocked The World (Hodder & Stoughton, £25), explores the effect these cases had on him.
To read more on this story, subscribe to our new e-edition. Go to E-edition.jewishtelegraph.com.
---
If you have a story or an issue you want us to cover, let us know - in complete confidence - by contacting newsdesk@jewishtelegraph.com, 0161-741 2631 or via Facebook / Twitter