By Simon Yaffe
MUSIC supremo Rob Goldstone may have just found the next big thing. The latest name he is hoping to turn into a superstar is Azerbaijani-born Emin.
The singer-songwriter will perform at Manchester's Band on the Wall next week as part of his world tour to promote new album, More Amor.
Manchester-born public relations guru Rob knows talent when he sees it, having represented stars such as Cyndi Lauper, Julio Iglesias, James Taylor, Tracy Chapman, BB King and Poison.
And he spent weeks on the road in Australia with Michael Jackson and his entourage in 1987 as the music legend embarked upon his Bad tour.
"I would describe Emin as a bit of Robbie Williams and a bit of Enrique Iglesias - he is a hybrid," Rob told me from his New York City office.
"People in Britain will love his music. It may take a while, but I think he will do well there."
Emin is halfway through a tour that has seen him visit Madrid, Berlin and Paris.
After Manchester, he will fly to America for performances in Miami and New York.
Emin, who is married to Leyla Aliyeva, the daughter of Azerbaijan president Ilham Aliyev, was born Emin Araz oglu Agalarov to a Jewish mother and Muslim father in Baku.
Rob said: "I was asked to manage Emin, but in the beginning I did not want to do it - I did not like the concept, as I had managed before.
"I took a call from Martin Bandier, the CEO of Sony/ATV, and he said he had just had a meeting with the head of Sony Israel, where they talked about Emin and they had thought of me to manage him.
"Since I have managed Emin, I have been to Azerbaijan a lot.
"Everyone I seem to meet there is Jewish. It is technically a Muslim country, but Azerbaijan is very friendly with Israel and there are a lot of Jews there."
Azerbaijan is just one of a number of countries Rob has travelled to in what he describes as a nomadic career.
Rob, the son of the late Bertha Goldstone and Isaac Goldstone - a founder of Manchester's Hillock Hebrew Congregation - attended King David Junior School, Delamere Forest School and Heys Road School for Boys before leaving at 16 when he landed a job as a trainee sports reporter on the now-defunct Jewish Gazette.
He recalled: "I went to a careers' day at Heys Road and I told the careers master I wanted to be a journalist and he just said, 'you can't' - so I left school before I was supposed to.
"I begged the Jewish Gazette for a trainee position and I got one.
"Years later, I went back to Heys Road and saw the same careers master and just said, 'By the way, you can'.
"I was given sport to look after at the Gazette and then went on to general news."
After taking a journalism course at Sheffield's Richmond College, he worked for the Bury Times, the Birmingham Post and Mail and radio stations BRMB in Birmingham and London-based LBC, as well as freelancing for The Sun and Sunday Mirror.
While working for LBC in 1985, Rob joined Bob Geldof and The Band Aid Relief Fund on a trip to Ethiopia at the height of the African country's famine.
"It was a bit odd at the time, because we were looked after very well," Rob remembered.
"We were staying in the Hilton Hotel, while there was a famine going on - it was a bizarre situation.
"We went to a place where it had not rained for something like 40 years. A whole generation of people had never seen rain.
"That always stayed with me, because coming from Manchester, obviously, I had seen a lot of rain."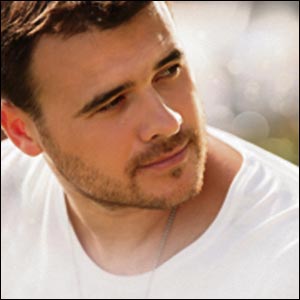 New star Emin

Soon after, he moved to Oz to work for Australia Agency Press as an entertainment hack.

While in Sydney, because of his entertainment contacts, Rob was asked by Michael Jackson's manager Frank DiLeo if he would like to cover the 1987 Bad tour there as the sole journalist.

"I was also asked to cover the tour for The Sunday Telegraph and it was an amazing experience," he recalled.

"Michael was nervous to have a journalist round, though, because of all the crazy stories that had been written about him.

"He was an incredibly conflicted character - it was like there were two Michael Jacksons.

"The first was a remarkable genius who put on the best shows I have ever seen and the second was like an overgrown child.

"I remember he once nicked a pen from one of the entourage and he thought it was the funniest thing ever - like a child would."

Rob soon left journalism behind for PR and established Crawford Goldstone with Gaynor Crawford.

Their clients included such names as Richard Branson and Virgin, BB King, Cyndi Lauper, the Hard Rock Cafe and James Taylor.

He found the transition from journalism to PR sometimes difficult.

The 54-year-old explained: "The biggest change was that I would go into meetings with a client and they would tell me something and I would think, with my journalist's hat on, 'wow, that is an amazing story'.

"But, of course, as their PR guys, we did not want it to get out. We needed to get something out there which put them in a good light.

"What was advantageous was that I could often cut through the rubbish they were talking and tell them, 'Look - this is what people want to hear or read'."

Rob endured his fair share of prima donnas, too.

"I remember young bands in particular could be difficult," he said. "Bros argued over the colour of their limo.

"Many of them argued about silly little things to make the point that they were famous.

"Womack and Womack were due on a live morning television programme, but they wouldn't come out of their hotel room.

"I ended up getting a key from the hotel and going in to get them."

In 1990, Rob was approached by HMV chief Stuart McAllister to become its international marketing director.

He took it and then moved to New York, forming working relationships with artists, managers and record labels around the world.

"I was constantly on a plane - whether it be to America, Canada or Asia," Rob added.

In 1997, however, he decided to move on and set up his company, Oui2 PR.

"I didn't have any clients - I waited for the phone to ring for a few months and then I started to get clients," Rob said.

"It was probably through word of mouth."

A plethora of well-known stars and companies have since passed through his NYC office.

And Rob recalled an amusing encounter with U2 frontman Bono.

He said: "U2 were quite cerebral, but my colleague struck up a conversation with Bono.

"Bono, exasperatingly, had an answer for everything my colleague said.

"My colleague became so frustrated, he just got up and said, 'I am a coconut'.

"Nowadays if I am ever in an awkward situation, I just say, 'I am a coconut'. It is a brilliant way to diffuse a situation."

Rob said he visits his native Manchester three or four times a year, as he has lots of cousins in the Prestwich and Crumpsall areas.

Mancunian sofer (scribe) Uzi Brown is one of his cousins.

"My mum was from a religious family, my dad less so," Rob added.

"I like the traditions and spirituality of my religion, but I am not defined by it."